Tampa Bay & Polk County Criminal Defense Attorneys
Gomez & Touger, P.A.
Offices Located In Tampa & Lakeland
If you or a family member has been charged with a crime, you need an advocate to protect your rights. As prosecutors, we saw many defendants try to navigate the criminal justice system without adequate legal representation. This is a mistake. Without a qualified attorney on your side, you risk being overcharged and overpenalized. Speak with us to learn about your options. You may be unaware of your rights. To schedule a free consultation with our Tampa criminal defense attorneys, please call .
Contact Us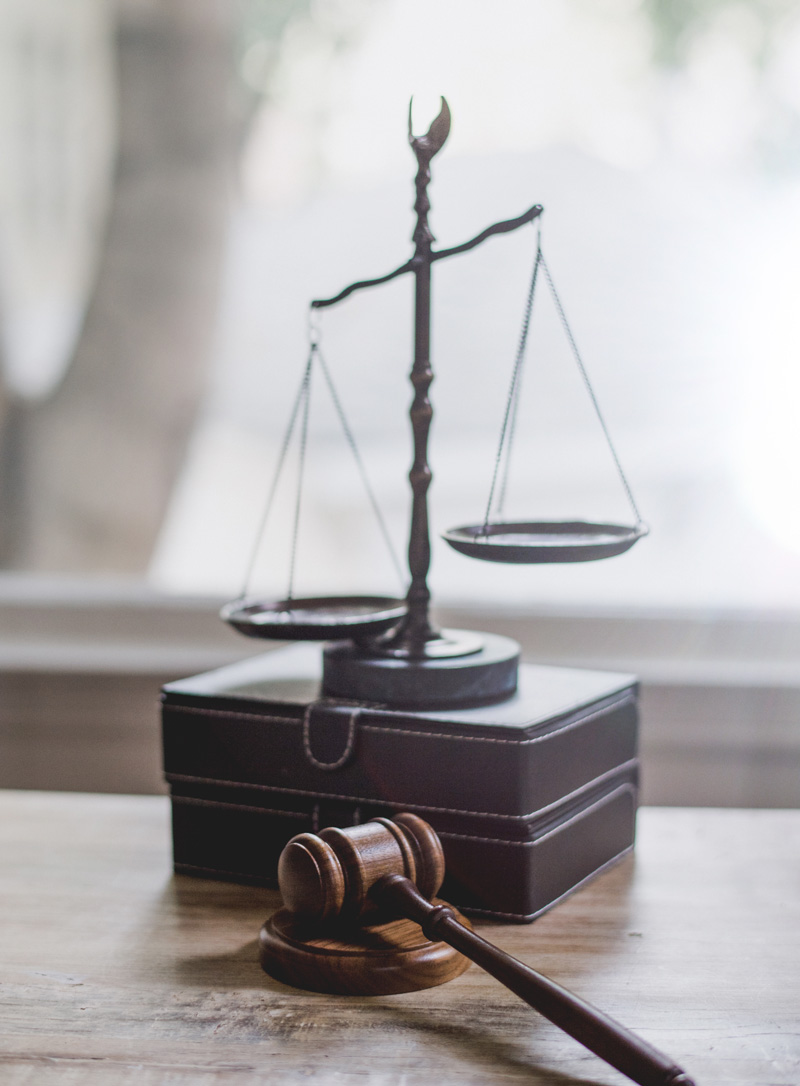 For a Free Consultation, call 813-876-6622
Phones are answered 24 hours/Day
State & Federal Defense Representation
We represent adults, juveniles, businesses, employees and out-of-state visitors charged with crimes in Florida's state and federal courts. Our full-service criminal defense practice includes:
White collar crimes, including identity theft, embezzlement, insurance fraud, and RICO violations.
Drug crimes, including possession, distribution, and trafficking.
Violent crimes, including domestive violence, assault, manslaughter, and homicide.
Sex offenses, including sexual battery and internet sex crimes.
DUI/DWI, including first convictions and repeat offenses.
Appeals

 

and post-conviction matters.
In addition, we represent people in probation violation cases, sealing and expungement procedures, and bond hearings.
Our Criminal Defense Expertise
Sexual Battery

We understand the serious consequences of registration and will work to protect your rights. Our attorney's worked as state prosecutors for sex crimes, knowing what the prosecution is looking at and for, and thus, are experienced in how to best approach defense.
Our sex crimes defense practice includes:
Rape

Date rape

Statutory rape

Child molestation

Prostitution and solicitation

Lewd and lascivious conduct
We understand these are especially sensitive cases that require an attorney who can protect your personal and professional reputations while the case is in progress.
Internet Sex Crimes

Criminal transmission of child pornography images or content over the Internet may be considered wire fraud, which is a federal crime. As former prosecutors, we know what is necessary to convict someone of Internet sex crimes involving minors. The prosecution must be able to prove intent. We also investigate police procedure. Entrapment is fairly common in Internet sex cases. We will protect your constitutional rights if you were subject to improper law enforcement conduct.
Internet sex crimes can involve issues such as:
Possession of child pornography

Texting or sexting

Videos or images on a smartphone

Enticing/importuning/contacting a minor online

Online chat rooms
Homicide & Manslaughter

We have worked homicide and manslaughter cases as prosecutors and defense lawyers. Additionally, the attorneys at Gomez & Touger, P.A., are graduates of Florida's Life Over Death certification program, thereby qualifying them in all phases of death penalty case representation. We work with in-house investigators and experts in areas such as forensics, DNA, accident reconstruction, medical examination and ballistics. We can defend you against charges such as:
Murder

Manslaughter

DUI/vehicular manslaughter or homicide

Negligent homicide
Drug Trafficking

Florida has some of the harshest drug crime penalties in the country. You need an attorney who will fight to protect your constitutional rights from illegal search and seizure and additional violations. We represent individuals, including doctors and pharmacists, who are charged with drug trafficking in Florida. We can defend you against all state and federal drug charges, including possession. Thoroughly examining the police procedure is a crucial step in drug crimes defense. As former state prosecutors, our attorneys understand exactly what law enforcement is and is not allowed to do during a drug arrest and search. We will exploit any violations of police procedure to your advantage; we will argue to have the evidence suppressed and/or the charges dismissed.
Domestic Violence

Domestic violence can happen between spouses, between family members, or between people in a relationship who lived together at one time and/or have children together. In Florida, people may file an injunction for protection against domestic violence after only one incident. If a restraining order is taken out against you and you agree to it, you are agreeing to the restraining order being on your permanent record. This will affect your future job opportunities and your right to possess firearms. It is better to speak with a lawyer first so we can advise you of your rights and take action to protect them. If you have been falsely accused, we will work to resolve the issue and clear your name.
Drug Possession

We can defend you against possession and trafficking charges involving marijuana, crack, cocaine, meth and prescription drugs such as OxyContin, oxycodone, hydrocodone, Vicodin and MDMA/Ecstasy. Our aggressive approach to drug crimes defense includes ensuring that your constitutional rights were not violated by law enforcement. Many times, this means we can also file a motion to dismiss the charges. If a dismissal is not possible, we will work hard to reduce the charges and/or minimize any penalties. If it is a first offense, drug court or other diversionary programs may be available.
Repeat DUI/DWI

One DUI/DWI conviction will affect your life for years. If you are convicted again, you will face longer jail sentences, higher fines and the possibility of losing your driver's license permanently. It is critical to contact a DUI defense lawyer immediately to protect your rights and your driving privileges. As former prosecutors, we know both sides of Florida DUI law. We know how police officers should conduct field sobriety tests and Breathalyzer tests. We know when you should be advised of your rights. You can rely on us to thoroughly investigate the police procedure and test results as part of our defense strategy.
License Suspension

Without a lawyer's help, you may have difficulty getting your driving privileges restored. We understand that losing your license may cause you to lose your job and be unable to care for your family. We will represent you at the license suspension hearing and argue for your driving privileges. We will represent you at the administrative license suspension hearing with the Department of Highway Safety and Motor Vehicles (DHSMV). You have only 10 days from the DUI arrest to request this hearing to protect your driving privileges. If you miss this deadline, you may lose your opportunity to get your license back.
Probation Violation

Probation has numerous requirements you must meet. It is not difficult to violate probation unintentionally. If you do, you should contact a lawyer as soon as possible. A violation of your probation or house arrest/Community Control can lead to an arrest. You may be held in jail without bond until you get a hearing. At the hearing, the judge can sentence you to jail or prison for the length of your probation.
Some of the most common reasons for probation violations include:
Alcohol or drug test failure

Failure to report to your probation officer

Failure to complete court-ordered community service

Failure to complete court-ordered rehabilitation or education

Failure to pay fines or court costs
You will also be in violation of your probation if you commit a new crime.
Sealing & Expungement

Your criminal record can include all arrests and criminal charges, regardless of whether you were convicted or plead guilty. Having a criminal record can affect your ability to get housing, jobs, government benefits, loans and permits for firearms. In some cases, you can have your criminal record sealed or expunged. Sealing a record makes it unavailable to the general public. Expunging a record makes it unavailable to other entities. Expungements can be complex, so you may want to work with a lawyer. To learn whether your record is eligible for sealing or expungement, speak with one of our lawyers.
Identity Theft

Our experienced lawyers will protect your rights in cases involving issues such as:
Filing false tax returns
Forging a signature
Stealing Social Security numbers
Using another person's name to get a birth certificate, Social Security card, passport or a driver's license
Credit card fraud
If you are also charged with forgery, counterfeiting, or mail or wire fraud, you may be charged with federal crimes. We can defend you in state and federal court.
Embezzlement & Theft

To convict a person of embezzlement, the prosecution must prove that the theft/fraud was intentional. We understand that you may not have considered your actions to be criminal. Types of embezzlement may include:
Theft from an employer

Theft from an institution or organization
Theft from a client

Theft from a spouse or family member
Insurance Fraud

We represent individuals, policyholders, doctors, pharmacists, dentists, clinic employees and others charged with insurance fraud. Insurance fraud inculdes violations such as billing for fraudulent services, phantom patients, overbilling, faked accidents or injuries, using another person's insurance, and falsifying claims. We can defend you:
Auto insurance/personal injury protection (PIP)

Homeowners' insurance

Life insurance

Social Security Disability insurance

Health insurance

Medicaid and Medicare
RICO

Racketeer Influenced and Corrupt Organizations Act (RICO) prohibits a criminal organization from profiting from legitimate business operations. Penalties for a federal RICO conviction will vary based on the charge, but can include up to life in prison as well as property forfeiture for any assets obtained as a result of criminal activity. In Florida RICO cases, penalties may include fines up to three times the value gained by the offender or lost by the victim, whichever is greater. RICO cases can be complex; our lawyers are experienced in managing large cases and fighting additional criminal charges.
Bond Hearings

If a family member has been arrested and did not get bond or received a very high bond, it may be a good idea to speak with a defense attorney. We represent people at bond hearings to argue for their release and/or a lower bond amount. Waiting for a public defender to represent you at a bond hearing may take days. Showing evidence of a job, community ties and past criminal history, when relevant, may convince a judge to grant bond. If the bond amount is too high for you or your family to afford, we can file a motion to reduce bail.
The state will be represented by the prosecution at every hearing, so it is important that defendants also have representation. You have a right to legal counsel. Do not make the mistake of trying to represent yourself.
Free Consultation with Criminal Defense Attorney
Tampa.  Lakeland.
Phones are answered 24 hours a day.